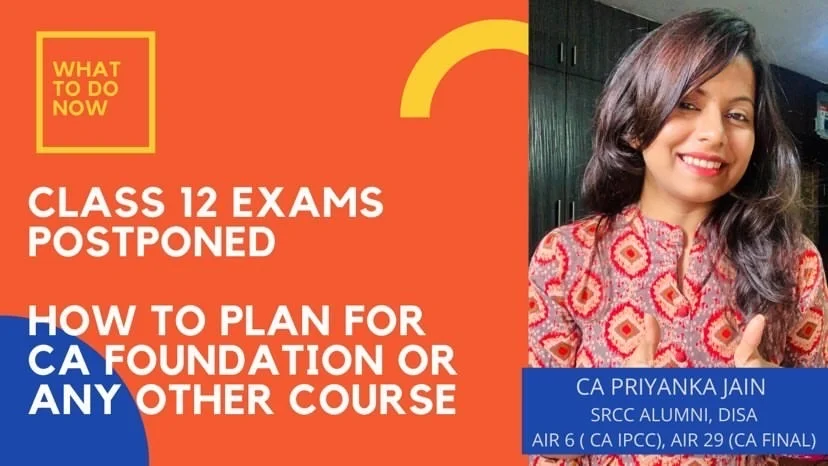 Plan CA Foundation Study in such a way so that your 12th exam will not be a burden over you.
Click below to understand the whole guide you can follow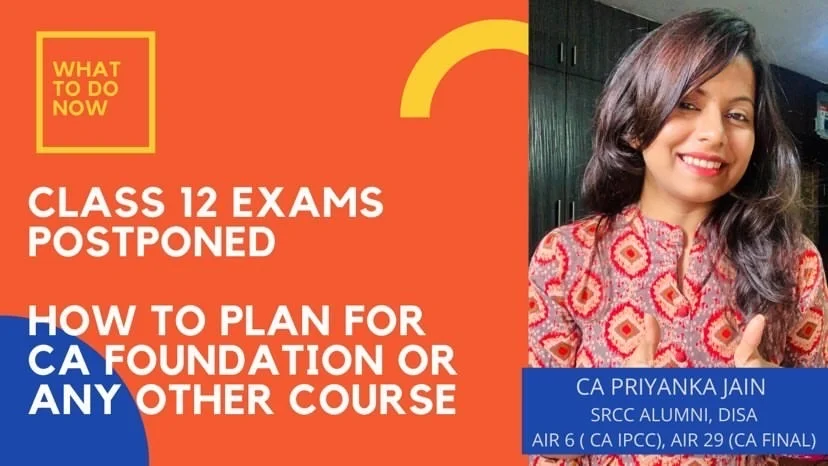 Additional resources
download here ICAI soft copy Study material
Click here for Test series cum study plan for June & Nov Exams
how to enroll in CA Foundation after 12th
CA Foundation provisional enrollment (12th result pending) Registration guide
Foundation has 4 Papers
Nov 19 Attempt question paper you can find below for
For Paper 3 and Paper 4 MCQ pattern is there. Mock Test for the same you can find below
CA Foundation Registration Last Date
CA Foundation 2021 Registration Last Dates
Attempt
Last Date for registration
May
31st Dec
Nov
30th June
Your registration will not get end in case you could not pass the Examination in either one or two attempts. The registration for the CA Foundation course will be valid for three years i.e. up to six attempts. Even after three years, you can revalidate your registration for a further three years by depositing Rs 300/- as revalidation fees.
Documents You Require for ICAI Foundation Registration
You should arrange a scanned copy of the below documents for the online registration of CA Foundation Exam. After the online registration is complete, you need to send the physical documents (printouts) of CA Foundation registration form along with the documents.
Attested copy of the Admit Card/ Marksheet of class 12th Examination issued by the respective board.
One latest colored photograph should be affixed on the hard copy of the CA Foundation registration form.
Attested copy of the proof of Nationality, if the student is a foreigner.
Attested copy of the proof of special category certificate i.e. ST/ SC/ OBC or differently-abled.
Attested copy of the 10th Marksheet/ Admit card of 10th class indicating the Name and Date of Birth.
On completion of the registration process, study material will be sent to the students to their registered address through the CDS (Centralised Dispatch System).
CA Foundation Registration Fees
Registration fees for the CA Foundation course are given below in the table –
| | | |
| --- | --- | --- |
| Details of Fee | For Indian Nationals (Rs) | For Foreign Students (USD) |
| Cost of Foundation Prospectus | 200 | 20 |
| Registration Fee | 9000 | 700 |
| Subscription for student's Journal (For One Year ) (Optional) | 200 | 20 |
| Subscription for member's Journal (For One Year ) (Optional) | 400 | 40 |
| Total | 9800 | 780 |
What after CA Foundation Registration
After registering for the CA foundation course on due time, Icai provides the study material to the students by CDS.
Students take compulsory study leave for 4 months for CA Foundation preparation as scheduled by ICAI.
But this doesn't make a student eligible to appear for the CA foundation exam!!!
The CA Foundation exam is held twice in a year in the month of June and November.
The students are eligible to appear for an exam only after registering for the CA foundation exam. The CA foundation exams form or Application form is available on the ICAI website one and a half months prior to exams.
Students can only submit the CA Foundation application form online, along with examination fees of Rs 1500 and generate their CA Foundation admit card.
Admit card is also issued online, which needed to be printed and carried to the examination center. After giving exams you will get your CA Foundation result within 2 months of the day your exams get over and your can check it from our website.
About CA Foundation Exam
CA Foundation Exam is the first exam of the CA Course. It is conducted twice in a year by ICAI, in the month of May and November.
CPT is being replaced by CA Foundation, priorly CPT was totally Objective but in CA Foundation two subjects are Objective and two subjects are Subjective, each paper is of 100 marks.
Students need to attain a minimum of 40% marks in each subject and 50% aggregate of all papers to clear the CA Foundation Exams.
Frequently Asked Questions
Ques 1- What are CA Foundation Registration Fees?
Answer: CA Foundation Registration Fees for Indian Students is INR 9800 and USD 780 for Foreign Students
Ques 2- When can I register for CA Foundation?
Answer: Students can register themselves for CA Foundation-
For May Attempt, you can register on or before 31st Dec of the preceding year.
For Nov Attempt, you can register on or before 30th June of the same year.
Ques 3– How to register for CA Foundation?
Answer: Students need to register with ICAI Board of Studies for CA Foundation Course
Ques 4–What is the time limit for uploading the 12th mark-sheet after provisional registration?
Answer: Students need to submit the signed copy of the 12th mark-sheet to the concerned regional office within 7 days of online registration with a signed online registration from.