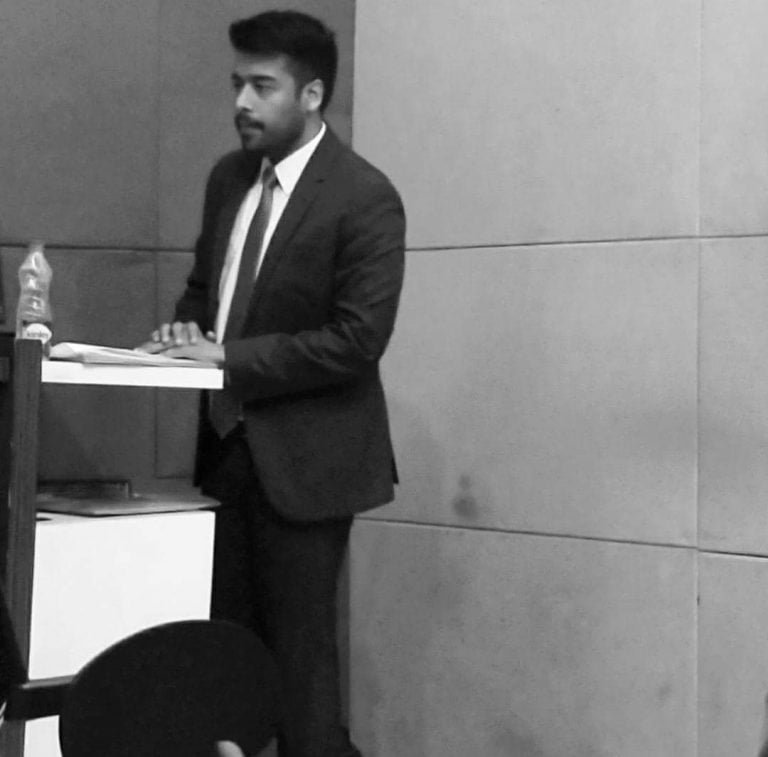 UPSC after CA is a silent dream of many CA Aspirants and of course for qualified CA too. This article will surely help you in good decision making for the same.
"Have faith in your abilities, dare to dream big, be ready for failures but never give up."- CA. Vivek Drolia, UPSC AIR 630
How did I Clear UPSC after CA and how it all started ?
First of all, I would like to thank charteredteam for considering me worthy enough to share my journey with all of you. The student community in general and CA aspirants in particular.
At the outset, let me inform you that my sole objective of writing this article is to motivate today's youth, instill faith in them and make them believe that nothing is impossible. What we become is to a great extent dependent on our actions and our belief system shapes the actions.
Early Life Stage
Before we discuss it further, I would like to introduce myself. I had a humble upbringing and was born in Jamshedpur which happens to be my maternal uncle's place. At the age of five, my parents moved to Jhargram, a small town near Kharagpur. Where I did my schooling till class VIII.
I was lucky to be advised to move to the City of Joy, Kolkata, in 2001 to complete my secondary and higher secondary schooling. These decisions go on to have a huge impact on your career.
My first challenge came up when I joined Central Model School, Baranagar, Kolkata. That is a time when most of us lose hope of fighting the rural urban gap and give in to mediocrity. I struggled when it came to speaking English, doing well in science subjects and in settling in the new environment. I somehow graduated standard X with a score of 66%.
By now, I was certain that science was not my cup of tea. Knowing your weakness is equally important in taking the right decisions. I changed my school and joined Bhawanipur Gujarati Education School, Kolkata and took up commerce for class XI-XII.
Although, my performance improved a lot. I was one of the best students in class. But to my surprise I could score only 76% in standard XII. The untold dream which I had of joining reputed colleges like SRCC or Xaviers also shattered. By now, I realised the journey ahead will not be an easy and swift one, rather slow and might sometimes be filled with disappointments.
Opting B.Com (Hons.), CA and CS simultaneously
Now came a time and stage in my life which I consider very important. I realised the importance of dreaming big. Having the courage to back it up when it is questioned by naysayers. For me opting B.Com (Hons.), C.A.and C.S. simultaneously was no less than a mighty dare at this point of my life.
CA Articleship
As you all know we also have a mandatory and rigorous audit training of 3 years which we need to complete as part of our CA course. I was lucky to get my training under Lodha & Co. Known for its disciplined and rigorous training involving late night office stays, outstation audit assignments etc.
Thus, the next few years were quite challenging. I had to manage college lectures, coaching classes and audit assignments simultaneously. To add to this there were various struggles at personal level, few related to family, which we all have but we still need to keep on going.
First time faced failure in life
Although CA is considered to be a tough examination, I was fortunate enough to sail it through comfortably without any failure except once in CA final. That was the first time I faced failure in my life. Let me tell you that it only made me stronger and helped me bring out the best in me. In my very next attempt I cleared my CA final exam which was no less than a dream come true moment.
I was ready to enter the world of interviews and placements. I personally enjoyed that stage the most and tried to grab as many jobs as possible so that I can choose the best among all.
Here I would like to say that one shouldn't take failure and success too seriously. Treat them just as a phase as they both will form an equally important part of your journey, when you look back from the end of it. I managed to clear almost all the interviews except one with ITC limited where they rejected me in the last round.
Selection in Interview
I distinctly remember I had my interview with Goldman Sachs in the next few days. I went there with no remorse of losing out on ITC which was considered to be the best back then. There were more than a hundred candidates present that day and we were informed that there were just two vacancies. Here comes the role of having such an immense faith and confidence in your abilities that it starts reflecting in your action. I was fortunate enough to get selected that day.
This was the first fruit which I got as a result for all the hard work I had put in for CA. CA thus sets a ground for you to launch your career with various career options. More importantly it teaches you the value of hard work, dedication and determination which are essential for you to pursue and achieve your dream and become employable.
Hidden desire of UPSC after CA
Apart from technical aspects, I got a great exposure to a different working environment and culture at Goldman. The experience at Goldman, though short, will always remain special. The reason for it being short was my hidden desire of preparing for Civil Service exams at some point of time in my life and get an opportunity to serve the nation. I need to fight now for UPSC after CA. Go after your dreams before it's too late.
Leaving a well paying job and taking up such an uncertain exam was not an easy call. Here, I would like to say that in these times of dilemma, one should introspect, meditate, take advice from seniors but at last listen to one's heart. Do what one's heart says. We are the result of our actions. In long term good actions are executed not by mind but by heart.
Now, when I look back, leaving job and taking up civil service exams was a big turning point of my life. The amount of struggle I had in CA and the setbacks I faced was to me my limit to which I thought I could push. Taking up a new mammoth challenge made me realise the amount of hard work and struggle I can still put in and the failures I can still fight back. We only get to know our potential when we come out of our comfort zone.
Give up everything, but Never Give Up that was UPSC even after career success in CA
The ride in civil service was not as smooth as CA, CS and I had to go through many failures and setbacks. But as they say – "Give up everything, but never give up". After years of doom and despair, came the bright spot. I cleared Civil Service exams in 2016 with an All India Rank of 630. Done UPSC after CA. The journey taught me the value of patience, perseverance and persistence as virtues in a successful human life.
More Risk = More new limits
To sum up, the more we risk it, the more we push our limits, the more we will fail. Our failures are directly proportional to the number of chances we take. The more chances we take, the more we explore and get to know our interests, strengths and our optimum potential. I believe that is the only way we can get closer to our ultimate goal of success, peace and happiness.
I am currently undergoing my training with and under Ministry of Communication, Govt of India. In future I look forward to serve my nation. Further at the personal front, guide and motivate as many students as possible.
Wishing you all with best of health, happiness and success. Thank you.
You can connect with me https://www.linkedin.com/in/vivek-drolia-81906126
If you have upcoming CA Exams then click here for a study plan.