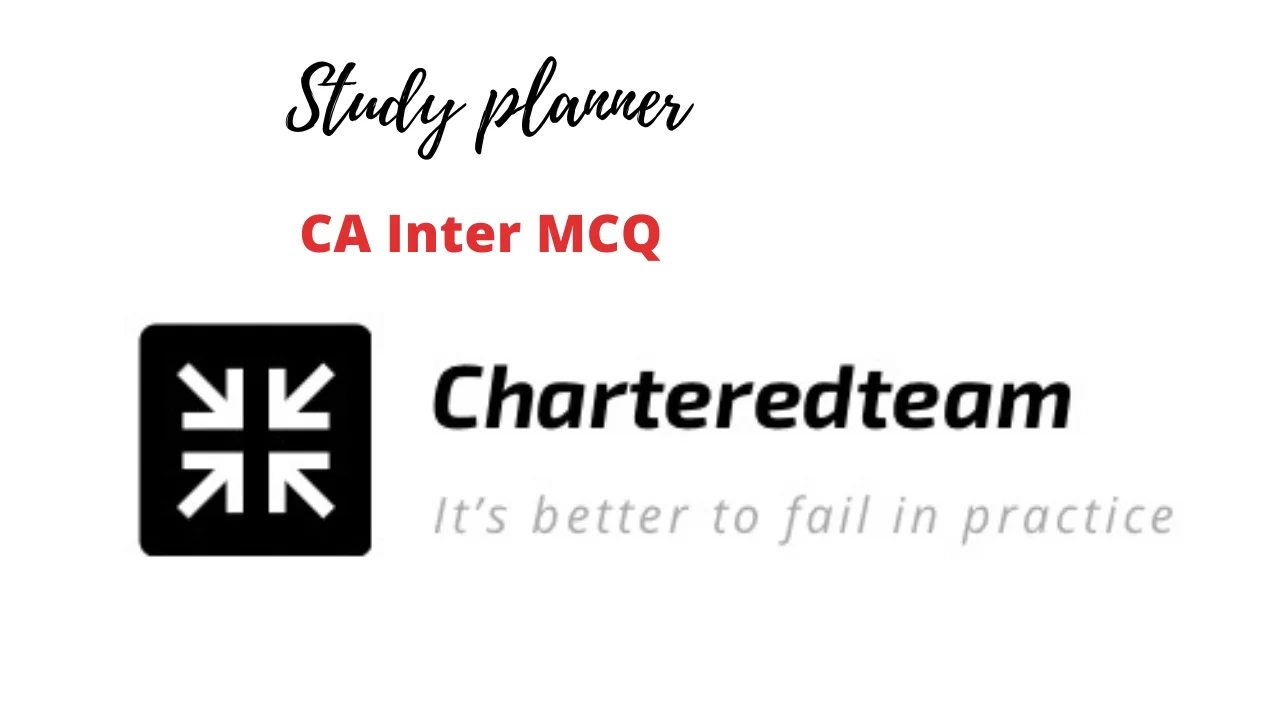 CA Inter MCQ released by ICAI
CA Inter MCQ material compiled all at one place. Study them carefully and excel the CA exams.
The Institute of Chartered Accountants of India (ICAI) has released the exam question paper pattern for the CA exams in 2021. According to the new format, the CA-Intermediate exam will have four papers with 30 marks MCQs out of 100 marks.
The following papers will have MCQs weighing 30% marks of the total marks in a question paper.
Paper
Subject Name
Division of Marks
2
Corporate Law and
Other Laws
30% MCQs & 70% Subjective
4
Taxation
30% MCQs & 70% Subjective
6
Auditing and Assurance
30% MCQs & 70% Subjective
7
EIS SM
30% MCQs & 70% Subjective
Exam Pattern CA Inter MCQs based
Click here for CA Inter Chapter-wise Weightage and ABC Analysis
MCQs for CA Inter Law Subject.
CA Inter MCQ for Audit Subject
How to score good marks in CA Inter Audit?
CA Inter Audit subject. There are a lot of things to be kept in mind while preparing for the exams. We'll divide this elixir into few points such as syllabus distribution , categorize SAs on the basis of importance, paper pattern, language, and presentation.
Syllabus Distribution
CA Inter Audit Syllabus distribution means the sequence in which you should study your chapters to have a better understanding of the subject. We'll divide it into two parts, Old Course and New Course.
How to study Audit for CA Inter New Course-
CA Inter Audit proper planning. First of all, you need to complete the first five chapters of the study material, viz., Nature, Objective and Scope of Audit; Audit Strategy, Audit Planning, and Audit Programme; Audit Documentation and Audit Evidence; Risk Assessment and Internal Control; and Fraud and Responsibilities of the Auditor in this Regard.
Click here for 95 Marks topper's certified copy and all guidance for top score in CA inter Audit subject
CA Inter MCQs for EIS Subject.
Revise these CA Inter MCQ on daily basis
For toppers certified copies click here
CA Inter MCQs for SM Subject.
For toppers certified copies click here
CA Inter MCQs for Taxation Subject
If you are having upcoming CA Exams then click here for study plan
Click here to follow us on Instagram for daily live sessions on doubts 106 k+ followers
At last all the best 🙂