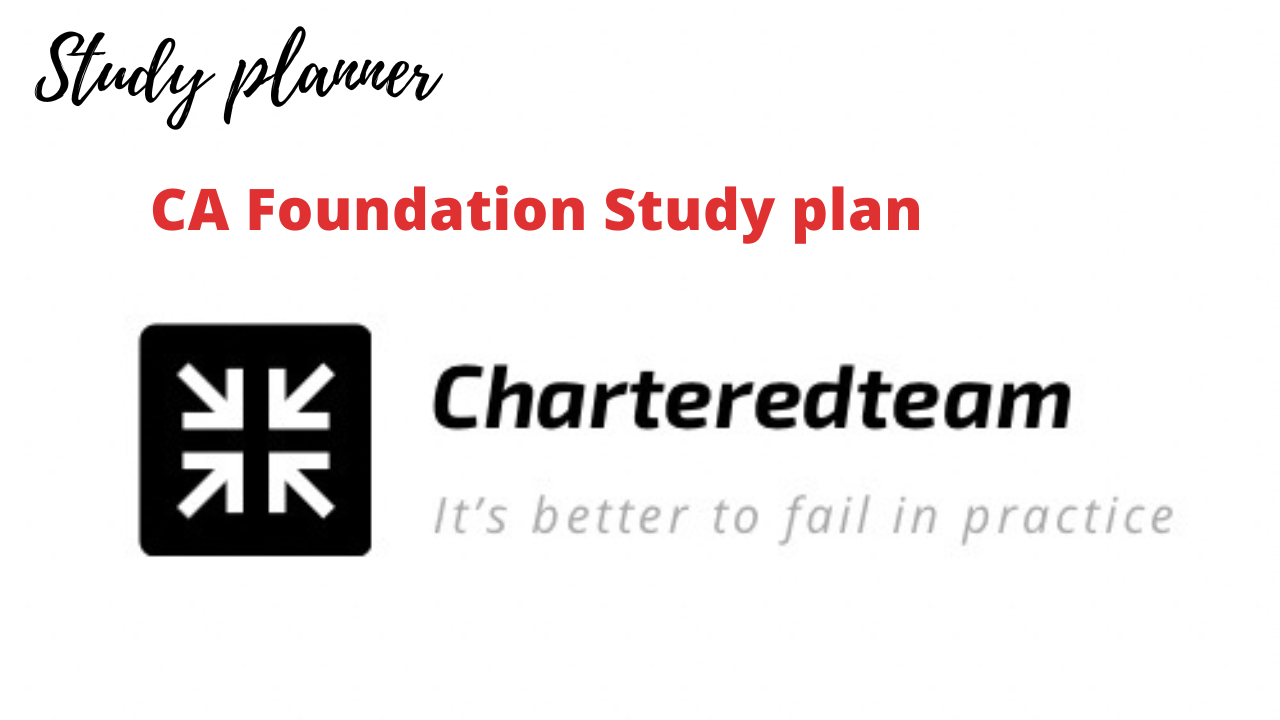 Score in CA Foundation (300 + Target )
Score in CA Foundation with a 300 plus marks target strategy. This is just a plan, implementation will always from your side. So, without wasting time, let's start –
To Score in CA Foundation Divide your time between two subjects –
Friends do not read only one subject during the whole day, rather than this you should cover two subjects. It will increase your coverage on the syllabus which you can cover in the meanwhile. If you read only one subject for the whole day it will be a little bit boring. So, you should cover at least two subjects during a day and try to maintain one practical with one theory.
Don't be overconfident –
We all know that CA Foundation is quite similar to your 11th and 12th standard. So friends , don't be overconfident that you will need a revision only to clear this exam. As there are also some subjects which are newly introduced and also Corporate Laws from which you have never gone through. So, you have to read these subjects thoroughly. Besides this, if you think that Accounts or Maths is your stronger point and you can easily cover this then don't waste your time. You can increase your percentage in these subjects. And last but not least this is not 12th std paper, these are CA Exams. Paper will not be at the same level.
Grab a command on using calculator-
Friends, you are new on this journey, so the use of the calculator is also new to you. But friends we all know that calculator is permitted in the CA exams(12 digit calculator).And the paper in CA exams are always lengthy unless you are not aware how to utilise such, what is ICAI expecting from you. Institute does not want you to do calculations by your hand. It does not want to waste your precious time in such labor work. So, you should know the proper use of the calculator. You should know how to use M+, M-, G buttons. These few buttons can save your very crucial time in the exam.
Do not refer more than one teacher notes-
Best material to study is the only material provided by the ICAI but all the students do not seem comfortable with the ICAI material. In such a scenario, you should not refer more than more teacher's book. Instead of referring many books you should revise the syllabus many times from the same book. Referring 10 teacher's book for the same subject can make you confused. So never ever do this.
Cover the Entire syllabus-
Friends you are not reading just to crack this exam. You want to hold a great score in CA Foundation. So, cover each and every topic. Try not to skip any topic. Any single topic can push you back from the highest to lower position.
Improve Presentation to score in CA Foundation-
Yes!!!! Now you will have to improve your presentation skills. This is CA Foundation, not CPT. The only correct answer is not enough, besides giving the correct answer you also need to present your answer in the best possible manner. Because presentation matters a lot in CA Examinations. And two of its papers, Principals and Practices of Accounting and Business Laws and Business Correspondence and Reporting will be subjective. So, be ready for that.
Revise thoroughly to score in CA Foundation-
Remember friends, that you will be able to perform only up to that portion which you have revised thoroughly. So, give your last two months only to the revision. That means, you have to complete the syllabus at least two months before. Revise minimum two to three times the entire syllabus.
Prepare your notes in Chart Form-
It will be very useful if you prepare your own notes in Chart form. Cover the entire syllabus in those charts. Because you will get a day only to revise before the exam. And these chart will help you a lot to revise the complete syllabus in a single day.
Attempt maximum questions in objective papers-
One correct answer will give you one mark while a wrong answer will snatch your only 0.25 marks. That means one correct answer can cover your 4 wrong answers. So, if you have a doubt in some questions then also try to attempt them. Maybe your guesswork would help you. But always attempt those questions first for which you are confident.
Must do before exam for relevant changes and effective revision.
Understand CA Foundation Syllabus to Score
Practice RTPs and Amendments to Score high
CA Foundation Quick Revision Notes and Study Material
Past Years Question Papers CA Foundation Paper 1