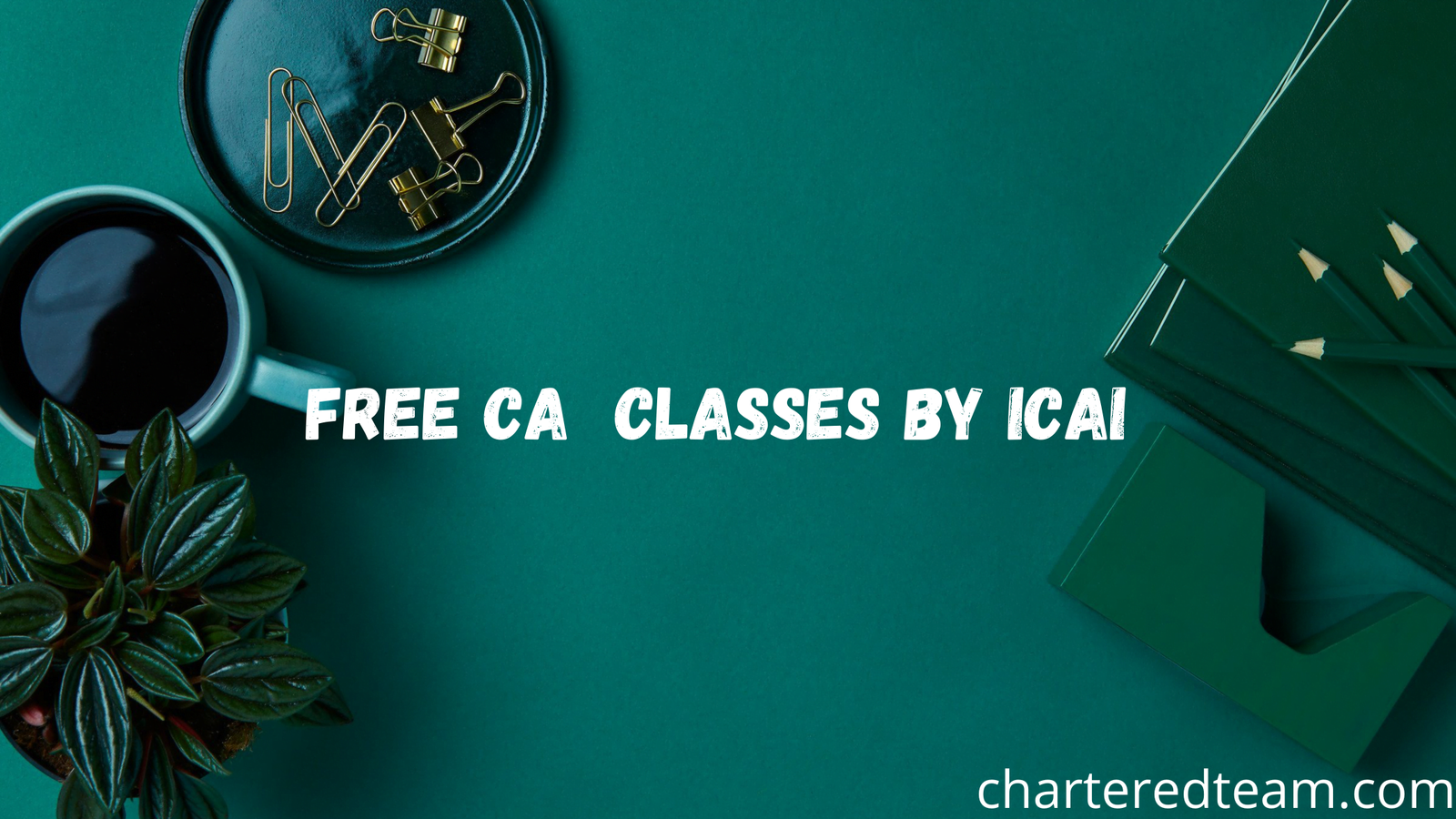 CA Free Classes and Notes
CA Free classes by the ICAI is an initiative taken by ICAI to provide conceptual clarity to the students who are preparing for CA exams with self study.
Yes all classes are free and with full concept clarity.
with fastest course completion.
Click Below for CA Free classes access 👇🏻
Click below For Notes , Amendments, past papers and ABC Analysis for Nov-Dec 23 Exams
Click below for Notes on Telegram handles Relevant for May 24 Exams for CA/ CS/ CMA Students.
Frequently Asked Questions
Q1: Is it also important to practice through previous year question paper?
Ans: Yes, it is unquestionably important to go through previous CA Exams question papers, mock test paper, sample paper, of same ICAI approved syllabus.
Q2: How to study in the first two months of CA Exams preparation?
Ans: We suggest student cover at least their practical part in first two months. This will surely help the student to stay active and build the interest in study. You can refer to the time table given above in this article
Q3: How To study for CA Exams in last 3 month of preparation?
Ans: During this time you have a proper understanding of your subjects and you start the application of this knowledge to solve problems. You should give more practice time during these months. You can refer to the table above for further classification.
Q4: How to prepare for CA Exams in last 2 months?
Ans: Please refer to our article CA Exam last month preparation.
Q5: How to prepare for CA Exam without coaching?
Ans: Undoubtedly it is possible to prepare CA Exams without coaching. You can refer to the article above for help.
Q6: Are mock test papers important for CA Exams preparation?
Let's clear one thing right away. If you wish to clear CA exams in one go, revision and mock tests are absolutely non-negotiable. Without revisions, you are very likely to forget what you've studied previously, especially because the syllabus is so vast.
We have formed a systematic overall schedule for the same. So Click here to follow.