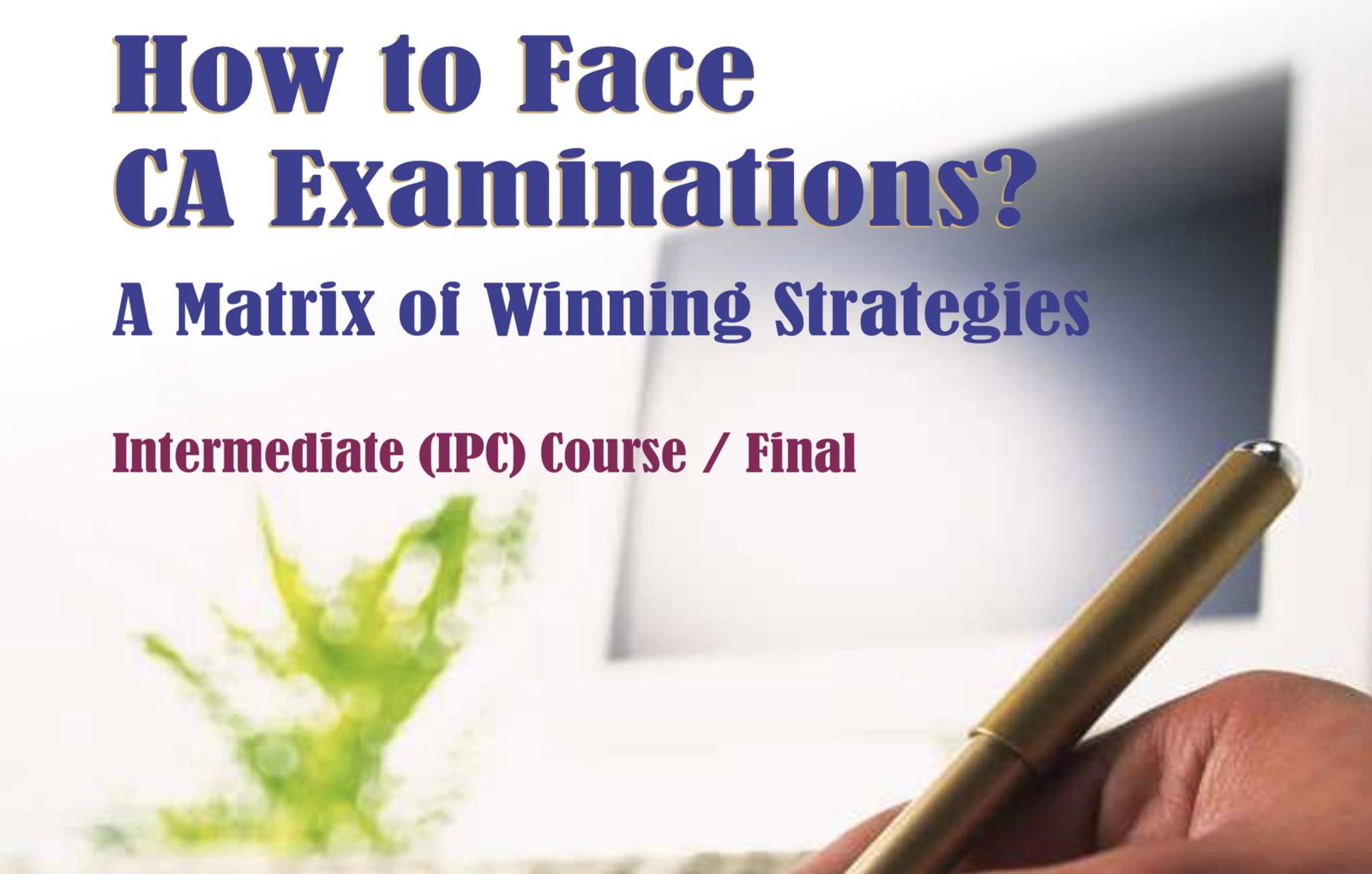 Planning for Exams like CA
Planning for Exams – Yes, the exam days are near. Yes, its escalating stress levels.
However, Robert Collier has very correctly quoted that "Success is the sum of small efforts repeated day in and day out". Clearing any CA exam (be it the foundation exam, intermediate or the final exam) is always recipe of 4 more unmissable ingredients.
Devise an appropriate and effective study plan i.e., Plan!
Bringing in conceptual clarity and do SWOT analysis
Practice! Practice! Practice!
Preparation of examination mindset i.e., Mock exams
Planning for exams is the first and foremost step to appearing for any exam. Failing to plan, is planning to fail, they say. But when you are facing an exam that is equivalent to a seemingly daunting maze, one would always wonder where to begin from. Addressing this problem, below we have elaborated a few steps which shall help you to give a kickstart to your preps, but before that. Fasten your seatbelts!
Just be a Mr./Ms. Know-It-All! – As horrid as it may sound, can't emphasize enough on the fact one should not only aware but rather well versed with the important elements of exam as above:

syllabus of the exam,
general marking system over the years (chapter-wise),
resources of the institute
overall exam structure
duration of the exam
By having sufficient amount of knowledge of above given factors will give a sufficient sense of confidence to plan the next step. Or fear maybe, because now lies a humongous field to cover.
Now become a Mr./ Ms. Have-it-all! – Once you are a know-it-all, it is important to possess all the important materials of the institute (Study material, Past papers, RTP, Mock papers) and other coaching/ reference materials that you shall rely upon to bring conceptual clarity – another must. Always keep an eye for all the announcements made by the BOS-ICAI, for various updates and other important announcements.

Important material in planning for exams
Preparing a study schedule – Once you know and have what all has to be covered, one can devise a study plan in order to accommodate the syllabus in the given time frame. The study plan has to be prepared in a manner that it not only sets your daily routine but also maximises your daily output. As some of us sun-chasers, while some of us are nocturnal creatures, one has to decide what suits them better.
Appropriate Timeframe Allocation: Ensure allotting subject wise and then, topic wise slots in order to do effective time management. A 15-marker chapter may be given 5 hours while a 5-marker chapter may be wrapped up in 2 hours itself. (The hours have been given to give a rough idea about proportion of marks and hours). Ensure accurate execution of the study plan. A little alteration and a lot more sticking to the plan shall have to be carried out. ABC analysis you may find from the important material on the first point.
Revision and Practice: Utmost necessary to ensure that this study schedule caters to the number of readings that you plan on completing (generally 3) i.e., appropriate revision and practice sessions are being covered. Preparing for examination temperament requires compulsory mock exams. It is also advised to not refer any new study materials and stick what you have been referring since the start.
Making summary notes: One golden tip is, to make small/ brief notes in your daily study materials itself, so that one day before exam you shall have the satisfaction of completing the entire study material, which will take very less time. Or you may write notes on the page of the study material which summarises the entire page, which again will save a lot of time.
Know your progress and work on it accordingly –Appear in maximum mock tests i.e., 2 and take repeated chapter and topic wise exams. This will help you understand where you stand. Then you work on your weak areas accordingly. With revision and practice schedular it will be super easy to identify the progress.
Breathe – When we appear for an exam as highly complicated as CA exams, we forget we need some free space too. It is perfectly fine to go for that walk, or for that ice-cream or do anything that makes you happy. When the mind is at peace, it functions better. So please don't be harsh on yourself at the times when you need space. Stress free study is very important in planning for exams.
Taking care of yourself, mentally and physically –Being immersed in the process of preparation, we ignore taking care of our health. Please ensure that health is wealth, physical and mental. Seek guidance when you feel mentally stuck. Physically please look after diet and sleep schedules. After all, it's a long race.
Of course, it's tough, of course you will feel like giving up. But always remember. The harder the conflict, the greater the triumph.
All the best, one and all!